#KeDecemberBoss Playlist
Tuesday, December 01, 2015
December my December, the sun is out and the countdown to the end of another year begins. This is the 1 month of the year when people lose their morals and do things they never thought they would do.
What am I going to do differently this year? I am going to try my best to stay active this festive season and maybe lose a few kilo's.
I will most probably be alone in this endeavour and when I run alone I run with music. I have selected a few South African house and hip hop tracks that I run to on a regular basis, because nobody makes the beat drop like our dj's.
Click on the link to listen to these tracks and use them for your running playlist and listening pleasure. Happy December now lets run into 2016.
1. In the city - Ralf Gum feat. Hugh Masekela
I like the beat of this track, I also like the lyrics of the track, everybody in Africa seems to be moving to Johannesburg. You should see how busy the streets are. Also this collaboration I would not have expected I mean Hugh Masekela is a jazz legend and Ralf gum is a house dj. In my head I was thinking where did they meet?????
Source: http://ralfgum.com/ralf-gum-and-hugh-masekela-to-shoot-music-video/
2. Shut Up - Euphonik
This track gets my blood pumping. It was created by one of my favourite dj's. When Euphonik drops a beat I know I am jumping on a table. This specific track contains snippets of one of Julius Malema's speeches. He is one of our more controversial politician's, his nickname is Juju. Google him...
Source: http://www.shazam.com/track/208886517/shut-up
3. Zimbiri - Alaska
Ah man, When ever I hear this track. I remember Loko going crazy on Big Brother Mzansi, I like it because of her. Maybe I might enter Big Brother in the near future.
Source: http://theredish.com/img/alaska%20ft%20maphorisa
4. Woza Nana - Oskido feat. Heavy K
Oskido is one of the great legends in the SA music industry & Heavy K is a recent entertainer but he is already making waves. A classic story of hard work pays.
Source: http://www.namibiansun.com/content/psst/oskido-missed-out-preaching
5. Shumaya - Dbn Nyts feat. Zinhle Ngidi & Trademark
This is probably the biggest drop of 2015. People lose their morals when this track plays, it gets the people off their chairs and on their dance floors. I play when I feel that I am going to slow.
Source: http://kasilyrics.co.za/dbn-nyts-shumaya-lyrics/
6.
Izizwe(Point 5 remix) - Busi Mhlongo
One of my initial selections when I made the choice to start running to South African running music. The original artist was one of South Africa's greatest artists who passed away in 2010. There seems to be a trend to remix jazz music from the 70's, 80's and 90's, I guess this preserves the music of the original artist and in that way we never forget them.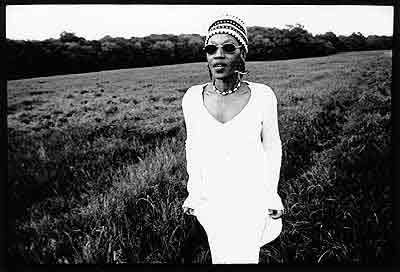 Source: http://www.music.org.za/artist.asp?id=95
7. Dance Again - Black Coffee feat. Nakhane Toure
The first time they played this track on radio, they played it twice. I remember I was drving back from varsity after a very long day. Who is Black Coffee? Probably the biggest DJ in South Africa at the moment. If you are lucky enough to be going to Coachella 2016 he will be playing there. Who is Nakhane Toure? My definition of a South African indie artist. There is even a dance challenge for this track, search #wedanceagainchallenge on instagram.
Source: http://indamixworldwide.com/2015/09/04/black-coffee-feat-nakhane-toure-we-dance-again/
8. Nguwe Lo - Culoe De Song feat. Thandiswa Mazwai
I was at Constitutional hill, Boiler Room was having a free concert in collaboration with Ballantines. There was free alcohol, I had varsity the next day but I was there. Dancing to this song, that was my highlight for that evening. Also this has been in my running playlist.
Source: http://www.residentadvisor.net/news.aspx?id=29153
9. iLife - Dj Sliqe feat. JR, Okmalumkoolkat, WTF
I go wild when I am driving and they play this song on the radio. I go BUCK as they say on the streets. I can't rap as fast and I can only squeeze in 2 words, but when I am running and this plays in my earphones. Hooo its game over for that run!
Source: http://kasilyrics.co.za/dj-sliqe-ilife-lyrics-ft-jr/
10. Don't Let Go - Kent feat MO-T
My Last selection for this December. It makes me wanna go down. I use it as a warm up and cool down motivation. I take it slow when it plays in my ears. Basically Don't Let Go :)
Source: http://www.banda9dades.net/2015/07/dj-kent-feat-mo-t-dont-let-go-extended.html
That is my Top 10 for December!
Listen to the playlist HERE
Proudly South African Bangers that will get you running, search for them on apple music, spotify or any other music service that you use. Run with them and tell me how it went :) but other wise #kedecemberboss which means it's december BOSS.
#RunRevolution