ALL I want for Christmas
Thursday, December 24, 2015
So Christmas is a few days away and to be honest I am not feeling the Christmas spirit. Is it because I am getting older and my stresses have increased ? I have no idea
All I know is that I am not going to be receiving any presents, but the gift of running is enough to leave a smile on my face :)
What would you like for Christmas?
1. Long Hair
Why do I want long hair??? I want that type of hair that swings from left to right to left again while I am running. I have seen it on white girls and they simply look effortless.
Yep I want to look effortless when I run, at the moment I look like gravity is beating me, which it is most of the time.
2. Jabra Sport Pulse Wireless
Earphones are earphones are earphones right? NOPE!
I have been through so many earbuds, headphones, earphones etc. over the last three years that when I find ones that just stay in my ear while running I cherish them. Nothing annoys me then having to constantly push the earbud into my ear all the damn time!
Hopefully when I finally get my hands on these they will stay in my ear and I won't have to worry about cords running all over my body because these earplugs will connect to my phone via bluetooth. I forgot to mention they act as a heart rate monitor and they are sweat proof. Anybody that knows me knows how much I sweat, which is probably why my earphones do not last.
Source: www.valencell.com
3. Nike Aeroloft Flash Vest
Its shiny, it reflects. It is not easily available in South Africa but I want it and I will run with it :)
4. Adidas Supernova Singlet
It is so hard to find a racer back singlet, so when I see one in the factory stores I buy it. They are becoming less and less popular as these running years go by and I want to have a lot of them.
5. NikeLab Gyakusou Dri-FIT Long
I am so fascinated by the Gyakusou range that is released every year. After I view the collection I always think to myself could I really wear that?
They recently dropped a pair of tights that I REALLY want but unfortunately the range is not available in South Africa and it would break the bank. Finding a pair of mens print tights is so hard and I am not really a fan of owning black tights.
I love the print on these tights, seems like 2
016 is the year Nike decides that men need to wear more prints and I am in full support of that.
Source: store.nike.com
6. Adidas Ultimate Fit Three-Quarter City Tights
The first time I saw these tights my heart almost stopped,they looked so perfect on the mannequin. I don't have a mannequin body but I can wear the hell out of these tights and leave the mannequin wanting to be me.
I love the print on these tights its so daring and I mean I love running in the city. The skyscrapers the scenery everything about running in Johannesburg CBD makes me smile. Now imagine me running through the city wearing city print tights, Yes Please!
Source: www.adidas.co.uk
7. Apple Rose Gold iPhone 6s
My phone is slowly dying on me and I need something that does not force close apps or lag. I am hoping the migration from Android to iOS will help me feel less frustrated and also I want to move away from owning a black phone. Everytime I misplace my phone I can not see it because it blends in with other black items.
Source: www.apple.com
8. Adidas Ultraboost
In my first year of running Adidas dropped all these adverts, that stated that they had developed a new material that would make runners run faster. I was a bit cash strapped so in my head I knew that I would get the shoes without paying for them. You know how they say the universe conspires to give you what you want?
Well, I won the shoes at a promotional run and I am still running in them today. When Adidas released the best shoe ever, I told myself I would get my hands on them. Now universe do your thing!
9. Garmin Forerunner 220
I NEED A NEW WATCH and that's my reality :( this watch has all the features that I need and it looks better than the other watches that I have come across.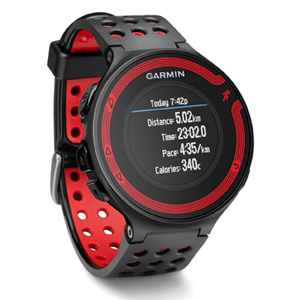 Source: buy.garmin.com
10. New Balance Fresh Foam Zante Sweatshirt
About a year ago, I was lucky enough to be part of the Rooftop experience that was created by New Balance SA. It was the launch for the New Balance Fresh Foam Zante, the love I have for those shoes I can not put in words...
I am the type of runner that only uses their running shoes for running and nothing more. Running gear is expensive and I am a student :)
New Balance dropped the lifestyle version of the Fresh Foam Zante and with me being a mini sneakerhead in my head, I think these would be perfect for me.
Source: www.newbalance.com
Those are just 10 of the items I wish I would get for Christmas, what would you like to receive this christmas?
Also do not forget to try running to our specially curated December running playlist, which you can find here
WE WISH YOU A MERRY CHRISTMAS AND A HAPPY NEW YEAR

#RunRevolution